How this student rated the school
Alumni Survey
Describes the student body as:
Describes the faculty as:

Lowest Rating

Highest Rating

Date: Jun 25 2004
Major:
Political Science
(
This Major's Salary over time
)
Boston College was not my first choice when applying to schools during High School, but if I was doing it over again I wouldn't go anywhere else. Like everyone I had some bad times as well as some good, but overall it was a wonderful place to spend four years.Academically my only experience is with the College of Arts and Sciences. The Professors were almost entirely exceptional. All were obviously experts in their field, and most were able to combine this expertise with a great classroom manner that really helped alot. I can't speak for the other schools besides Arts and Sciences from personal experience, but I never heard many complaints about them.As far as student life, the experience can be pretty diverse depending on what you want to do. In my experience the campus can be somewhat "clique-y", but not really in an exclusionary sense, but more that people tend to primarily hang out with people within their group. I was an athlete, for instance, and I spent nearly all my social time with teammates or with friends I had made during my first year before I met people on the team. Basically, (and this should apply wherever you end up) you will definitely want to get involved in one or two activities or groups, as this is where your social circle will likely come from. I know I made a number of lifelong friends there. BC has a reputation as something of a party school, although this has diminished in recent years. Still, depsite it being an officially dry campus there are tons of parties every weekend on campus where alchohol is plentiful…again, however, I never encountered any pressure to drink if I didn't want to. Regardless, if you're looking for that its definitely there, but there is no stigma if you aren't into it, you'll still be welcomed pretty much everywhere.The campus pretty much comes together on Saturday's in the fall for BC football games, which is a big deal on campus. I couldn't have cared less about football before college and I'm now an avid follower of BC ball after graduation. Going to Hockey and Basketball games are also pretty popular, especially if the respective teams are doing well. Hockey tends to draw very well and get pretty exciting, while Basketball has a smaller, very loyal fan base which swells greatly when the teams playing well or playing a high profile opponent. I can't remember a much more exciting event than when we beat Syracuse in 2000 or 2001 and everyone rushed the court to celebrate.That's pretty much it, like everywhere there were good points and bad points as well, but overall it was a tremendously positive experience, and I would highly recommend it to anyone. Please feel free to contact me through this site if you have any questions at all, i'll do my best to answer them.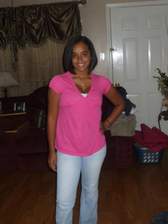 Similar Colleges by BUDGET