StudentsReview Privacy Policy
StudentsReview is a firm supporter in individuals' rights to privacy and protection of their personal information. SR feels that not only a company such as itself fully disseminate its data acquisition processes, but also will do its best to keep users informed when it is taking data of any nature from or on them.
1. Implementation of Privacy Policy
www.studentsreview.com takes only information from its users that is freely given. Because it is a site based upon user reviews, it must, by nature aqcuire large volumes of data concerning the users visiting the site. It does, however, gather data that helps us to identify the validity of the review (for our protection against libel lawsuits) Before any personal information is gathered, clear statements of how it will and will not be used will be provided. This data will not be released in conjunction with either the reviews or the comment.
2. Disclosure
Though information such as reviews & comments will become property of SR, to do with as pleased, there are no third parties to whom individual information will be disclosed to.
To see what information specifically is gathered, and how it is used, see below.
3. Choice/Consent
As always, it is the individuals right and duty to remain fully aware of the information being submitted to a foreign site. By submitting a review, an individual consents to release their opinions and viewpoints for use by SR in any way.
Additionally, in the unlikely circumstance, where there is third party distribution of individually identifiable information, collected online from the individual, unrelated to the purpose for which it was collected, the individual will be given a clear opportunity to opt out of information submission.
4. Advertising
We use third-party advertising companies to serve ads when you visit our Web site. These companies may use aggregated information (not including your name, address, email address or telephone number) about your visits to this and other Web sites in order to provide advertisements about goods and services of interest to you. If you would like more information about this practice and to know your choices about not having this information used by these companies, click here.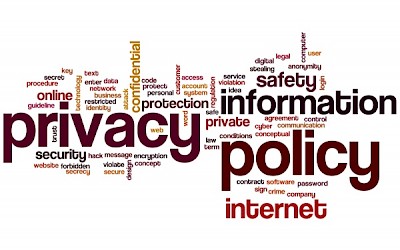 Short version: We protect your privacy and anonymity!